Modinac protects in two ways:
1. Protection of the pipe itself
Modinac forms a durable and hard-wearing anti-corrosion layer which protects the pipe, guaranteeing a longer life span.
2. Protection of the contents of the pipe
Modinac has a purifying effect on the liquids which are temporarily or permanently present in the pipe. Modinac prevents the growth of bacteria and surface residue in an active and environmentally friendly way.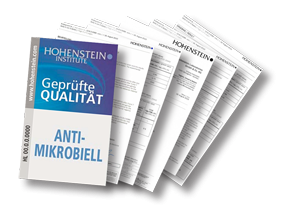 Certification
The effect of Modinac was examined and tested by the independent and well-known Institut Hohenstein in Baden-Wuerttemberg (Germany). The various tests proved that Modinac has a strong anti-bacterial and purifying effect.